Command Prompt (
cmd.exe
)
Command Prompt is a special program in the Windows Operating System which is similar to
MS-DOS
. Using Command Prompt you can do anything you want (which you do with regular windows, also you can do much more). And command Prompt supports all Windows Operating system and all types of PC (So you no need to upgrade your hardware for learning command Prompt). Learning Command Prompt is a funny Part of learning a computer language. In this blog, you will get a daily tutorial about Command Prompt. If you want to learn Command Prompt then type your email address and subscribe to us for daily updates.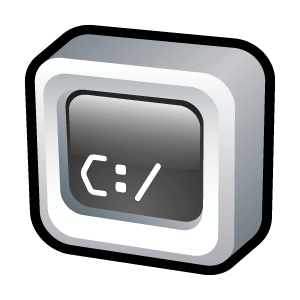 If you're new to use Command Prompt then the tutorial helps you, If you know these you can skip these lessons by going our
Index menu
.

How to Start Command Prompt?
You can start command Prompt using three methods
a) By going to Startmenu > All Programs > Accessories > Command Prompt
b) Goto Startmenu > Run (Or you can use
Windows Logo + R
shortcut key) and type
cmd.exe
and press Enter.
c) You can search
cmd
on the Start menu(Windows 7) or Taskbar(Windows 10)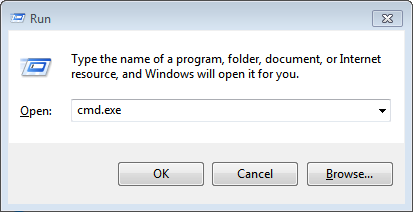 Commands:
Command Prompt commands are divided into two parts:-
1.Internal Commands
2.External Commands
What is Internal Commands?
Internal commands are those commands which are available into all operating system. This means these commands are available into all Windows Operating System.
example. cd, md, cls
What is External Commands?
External commands are those commands which are not available into all operating system. This means these commands are similar to install software. You can manually install these commands into your own operating system. These commands are mostly kept into .exe or .com file.
example. attrib, tree
Tip: How to know a command is External or Internal?
Answer: Find the command name in the start menu with .exe or .com extension
Learn Internal Commands:
I divided these Internal Commands into 3 Parts. If you know All commands into the 'Basic' part then you go to do 'Medium' Part. If you don't know one or two commands into Basic Part then do all Basic lessons. Apply Similar method into the 'Advanced' Part.
Click on the Parts
Basic:
a) cls
b) exit
c) type
d) time
e) date
f) title
g) echo
Intermediate:
h) cd/chdir
i) del/erase
j) ren/rename
k
) md/mkdir
l
) rd/rmdir
m) copy
n) move
o) color
Advanced:
r) goto
s) call
t) start
u) prompt
v) if